Iron Doors & More
Why Clients in Argyle Choose Adooring Designs
Adooring Designs Services
How Can We Help You?
You spend a lot of time in your home, so it should be a place that makes you feel relaxed, comfortable, and at ease. That's why our team is meticulous, down to the smallest detail. Whether you're interested in beautiful patio shades, sliding glass walls near Argyle, or something in between, let us know!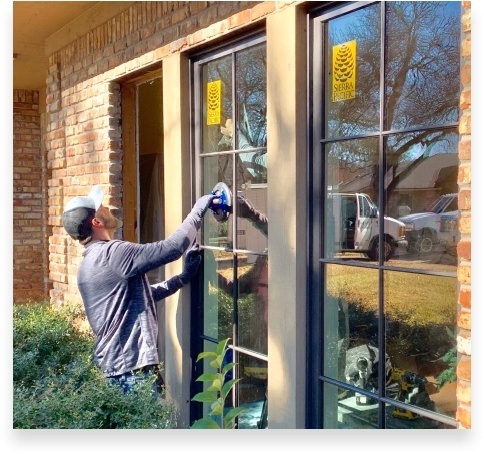 World-Class Installation, Personalized Service
Family Owned
& Operated
Our team at Adooring Designs has been helping homebuilders and homeowners for more than 15 years now, and we don't plan on stopping anytime soon. Our deep roots in the Fort Worth community makes our work personal, which is why every step of the process has a special, down-to-earth touch. For us, helping our clients transform their homes is extremely rewarding. As a result, everything from patio shades to modern doors near Argyle is executed with the utmost attention to detail and unparalleled precision.
Read More About Our History
Visit Our Showroom Near Argyle
Ready to transform your home? We're just a phone call away! Whether you're interested in replacement windows, iron doors, or patio shades near Argyle, we invite you to visit our office at 1200 Texan Trail Suite 160 in Grapevine, TX. By taking US-377 and TX-114, you'll be at our office in just about 30 minutes. If you have any trouble locating us, don't hesitate to get in touch with our team!
View Our Map & Directions