Sliding Glass Walls – Fort Worth, TX
Open Up Your
Home in Style
Glass walls (or window walls as they are also known) are one of the most popular trends in modern home builds, and after you've seen one, it's easy to understand why. They allow indoor and outdoor spaces to seamlessly blend together and make a home seem larger without having to increase the square footage. A custom glass wall from Adooring Designs is the perfect addition to any living area, and we'll make sure you and your guests enjoy it for many years to come. To learn more about how we could install a sliding glass wall in your Fort Worth, TX home, give us a call today to schedule a FREE in-home estimate.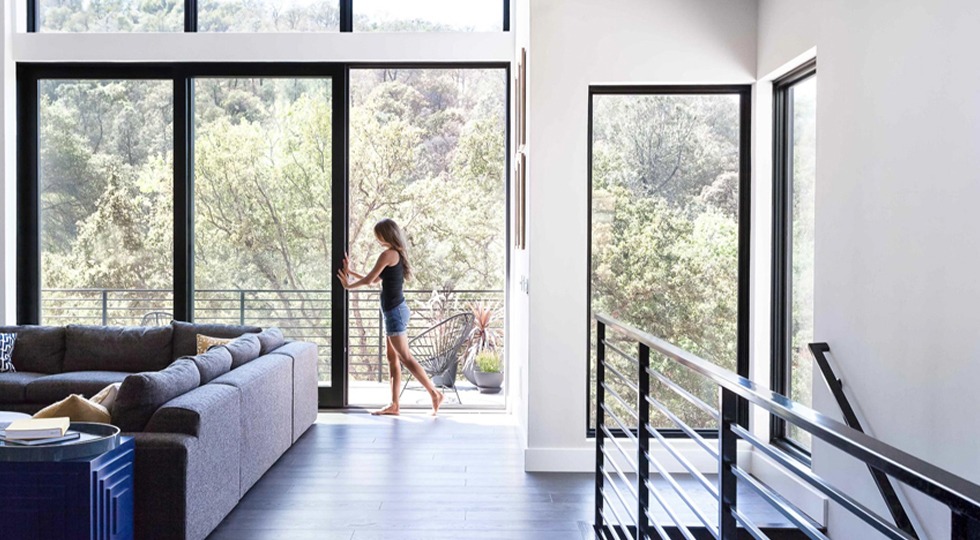 Why Choose Adooring Designs for Sliding Glass Walls?
Highly Recommended Since 2005
Custom Configurations Ultra-Fast Leadtimes
Professional Turnkey Installation
Impressive Features of Sliding Glass Walls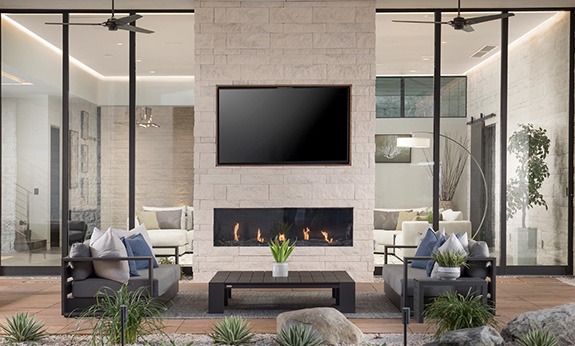 There are plenty of reasons why homeowners love their glass/window walls, but a few of the well-known benefits include:
Maximizes your living space with glass walls that can open
Great for entertaining large numbers of family and friends
Beautiful "floor to ceiling" view of your backyard oasis
Allows natural light into your home without compromising energy efficiency
Season to season, useful all year round in combination of motorized shades
Lasting investment that attracts homebuyers in the future
Sliding Glass Walls Gallery
The Glass Wall Process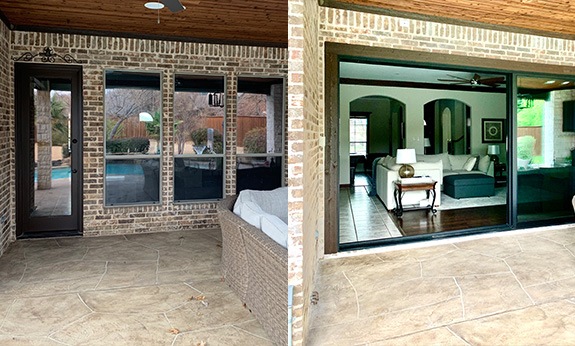 As with every product we provide, the process will begin with us sending an expert to your home to give you a FREE estimate. They'll listen to your ideas, provide their own input when needed, and take measurements to determine the proper dimensions. Once you have both agreed on the location, configuration, and size of the glass wall, they'll give you an estimate you can trust will stay consistent all the way through installation.
After your glass wall has been fabricated, a typical installation takes about 4-5 days to complete from start to finish and then it's all yours to enjoy for years to come. All you have to do is be there to open the door, and they'll take care of the rest.
Have Ideas? We Want to Hear Them!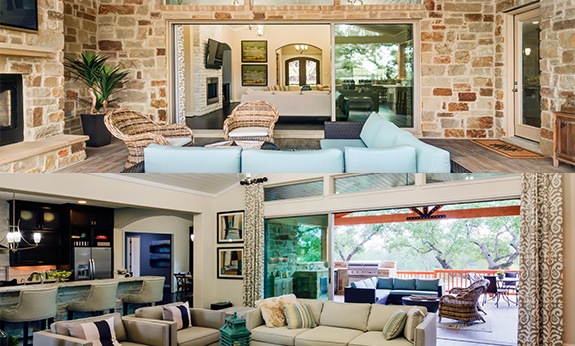 A glass/window wall is a great addition to a beloved home and an easy way to boost a new build as well. If you're considering one, please give the team at Adooring Designs a call. We can't wait to hear what you have in mind and show you how we can turn it into something tangible that you'll love.