Iron Doors & More
Why Clients in Roanoke Choose Us
Adooring Designs Services
What We Do
Since 2005, we've helped countless patients transform their homes into something they're truly proud of. To do that, we use only the best products, each order is 100% personalized, and our team of experts is here to assist every step of the way. Just let us know how we can help you!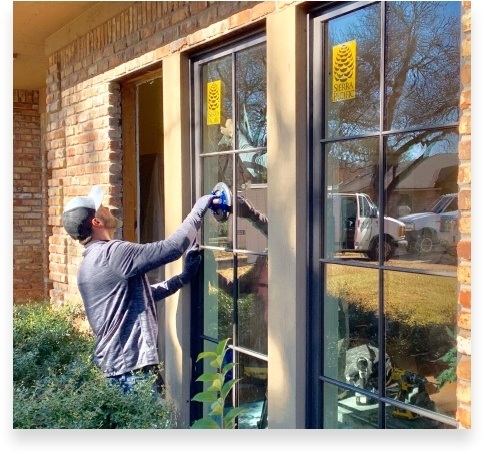 FAMILY OWNED & OPERATED SINCE 2005
A Legacy
of Excellence
Adooring Designs stands out from the rest, and you'll notice the difference when you first meet with our team. Whether you're interested in sliding glass walls, modern doors, or patio shades in Roanoke, you can have peace of mind knowing each project is personal for us. Our down-to-earth team loves providing world-class installations and top-tier service that can be relied on time and time again. We have deep roots in the DFW community, and we love helping our friends and neighbors make their dream home a reality.
Read More About Our History
Visit Our Showroom Near Roanoke
Our showroom is located at 1200 Texan Trail Suite 160 in Grapevine, which makes us about a 15-minute drive from the heart of Roanoke. We're between the DFW Airport and Grapevine Lake. You'll know you're in the right place when you pass the Porsche dealership. Of course, if you need any assistance locating us, don't hesitate to give us a call!
View Our Map & Directions