Meet Our Team – Fort Worth, TX
Premier Service
Right From the Start
At Adooring Designs, not only will your iron door be a fantastic addition to your home, but our team will go the extra mile to ensure you enjoy the entire process starting at the first phone call as well. Our staff is exceedingly friendly, exceedingly Texas, and ready to answer all of your questions so you enjoy peace of mind from estimate to install. They'll feel like old friends by the time we set up a beautiful iron product in your home, and you can learn more about them below.
Larry & Alysha McCaskey - Founders/Owners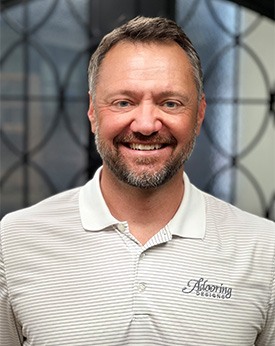 Larry and Alysha were raised in Fort Worth and attended Haltom High School. Being high school sweethearts, both stayed local and received degrees from the University of Texas at Arlington. Alysha received a Bachelors and Masters degree in Nursing and Larry received his Bachelors in Industrial Engineering. Larry gained knowledge about business and supply chain logistics working in the telecom industry for 10-years and then founded Adooring Designs in 2005 with a lot of help and support. Alysha worked in Keller for 15 years as a Nurse Practitioner and decided to put her career on hold to raise two wonderful children and also to help run a growing door and window business. Together, they have been helping clients transform their homes for over a decade. They enjoy working for local customers, and oftentimes, customers end up turning into long-time friends, which they say is one of the best aspects of the business. Outside of work, Larry and Alysha both come from loving families. They enjoy cheering on the Texas Rangers and Dallas Cowboys. They love to travel when the can. Alysha is passionate about exercise and Larry likes to fish and hunt with the kids. Larry plays and sings in a local band called Nothin' Special.
Mike Plumlee, General Manager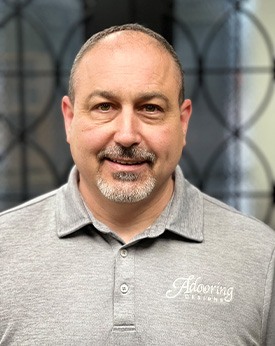 Mike has been with Adooring Designs for a decade, and he says that the best part of his job is the people he gets to work with every day, both his fellow team members and our clients! Before joining us, he completed the Tarrant County College firefighter and paramedic programs as well as the National Fire Academy Leadership Program.
A Springtown native, he and his wife, Nikki, have three brilliant children. On the weekends, he volunteers for various community service programs, is heavily involved in youth sports, and he's also the president of the local Lions Club.
Brandi Gibson, Operations Manager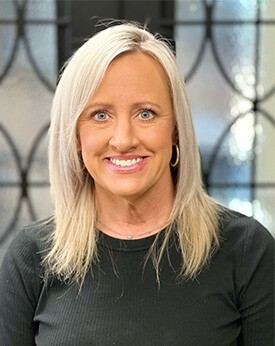 With over 30 years of experience helping homeowners, Brandi ensures that our team runs smoothly and stays on schedule no matter how busy we might be. Originally from Boyd, TX, she and her husband have been married for over a decade, and she has an adult son, a teenage daughter, and two Australian Shepherds. Most of her free time is spent at her daughter's volleyball games, but when she can, she likes to go to music festivals and make crafts, mostly cups and wood signs.
Alison Groom, Sales Manager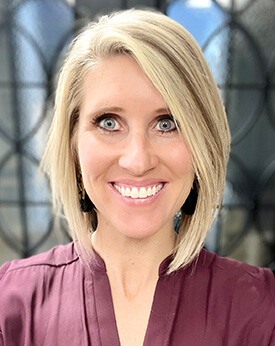 Alison has been with Adooring Designs for nearly a decade, and she says that our team feels like a second family. They motivate and support her every day, and she couldn't be more grateful. A graduate of the University of North Texas, she and her husband (who she met in kindergarten) have three beautiful kids who keep them extremely busy thanks to their extra-curricular activities. They also have three awesome dogs and two cats.
When she isn't helping clients, she loves to go fishing. Saltwater, freshwater, a pond…it's all the same to her! She likes it so much that she even named all of her dogs over the years after fish: Tank, Blue (gill), Mullet, and Bear (-acuda).
Jake Nelson, Sales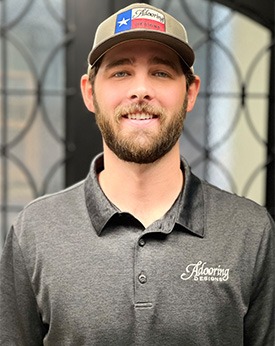 Jake's primary goal with each client is to truly understand them so he can point them in the right direction to ensure they love any product they decide to add to their home. He is originally from Keller and likes to fish, hunt, and golf on the weekends.
Chuck joined our team in 2015, and he deeply enjoys connecting with clients and helping them turn their ideas into reality. He is originally from Ft. Worth and attended the University of Texas at Arlington. He and his wife have been married for almost 30 years, and they have two teenage daughters. In addition to working with us, he has also been a professional firefighter/paramedic for 30 years. In his off time, he is a club volleyball coach and also likes to travel and mountain bike.
-->
Jeremiah Reid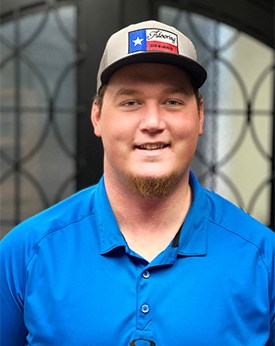 Bio Coming Soon!